Designed in co-operation with VraimentVraiment, the "Narratopias Wall" intends to facilitate interaction and dialogue around the "transformative narratives" gathered by Narratopias. It was first tested during the "Quand, soudainement" exhibition (Paris, October 1-6, 2021).
Participants work on and around a large (2x3m) magnetic board which allows them:
To choose images and narrratives of the future that resonate with them, then place them somewhere on the Wall
To discuss the narratives, regroup some of them, separate others, rate them, replace them…
And, to project themselves inside the narratives, with the help of a card game (freely inspired by "The Thing From the Future" created by Stuart Candy & Jeff Watson)
The Narratopias Wall is designed to be used during public events and workshops.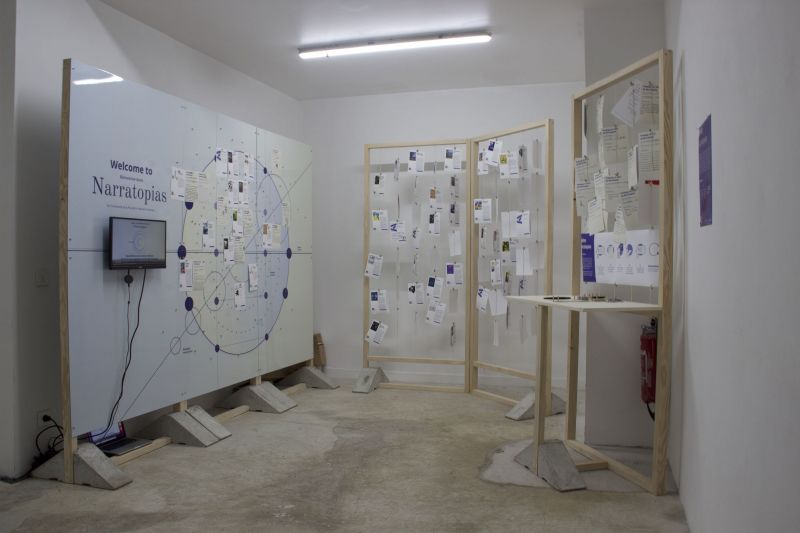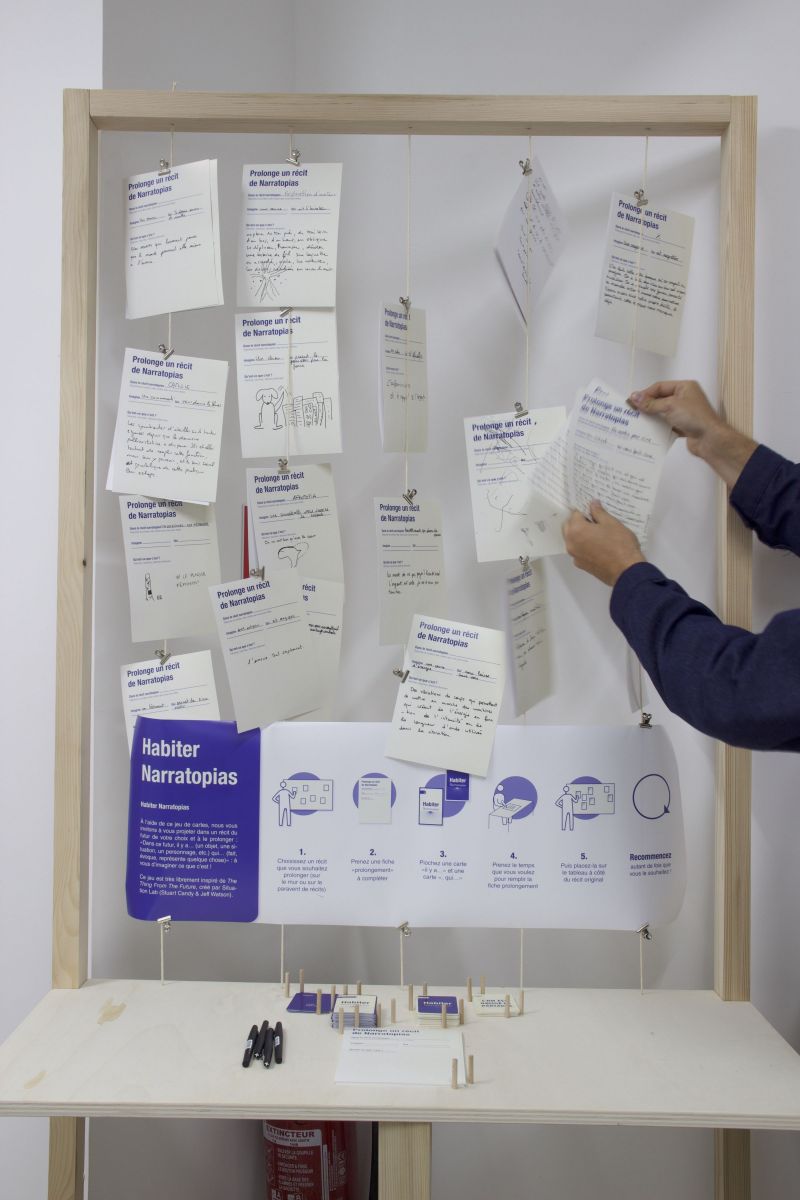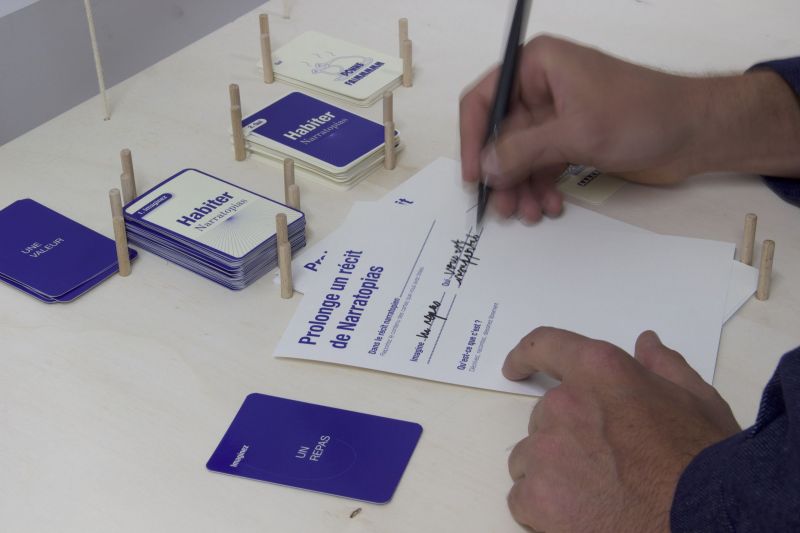 (Photos: A. Abitbol & A. Ferreira)