With this game card, we invite you to continue a transformative narrative of your choice. "In this future, there is… (a thing, a situation, etc.) that… (does, evokes, represents something)": imagine what it is!
Choose the narrative you wish to continue
Take a blank "… Continued" sheet
Pick one random "There is…" and one random "… That…" card
Take your time to imagine what this is and write it on a sheet. Answer with a drawing or a description.
Then stick it on the board, next to the original narrative.
Done! You can start over as many times as you like.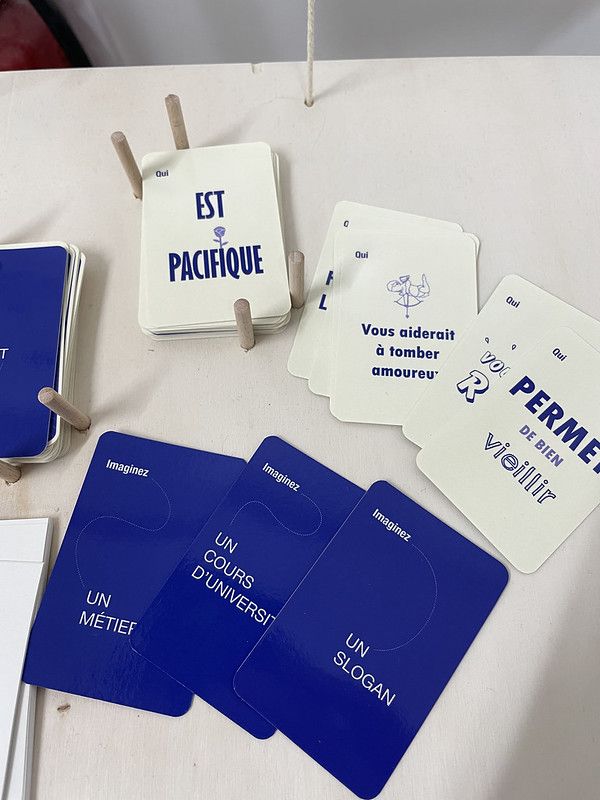 Download the game's components:
This game is freely inspired by The Thing From The Future, created by Situation Lab (Stuart Candy & Jeff Watson). It was created by U+ and the VraimentVraiment design agency.