The Science Fiction Committee (Comité de Science-Fiction) is a collective creative practice that enables a group of students and researchers to create fictional futures with the help of artists. Each year, a theme is chosen to guide the imagination towards a sustainability issue. The goal is to invent paths for possible sustainable futures in which the viability of the planet, and all living things, are preserved. After several scientific conferences organised for the group throughout the year, they meet up in an unusual place (last year it was a convent, and this year, it'sa zoo!) for an artistic residency. Artists are here to guide them, stimulate inspiration and open up of the students' imagination. At the end, they share their fictions and performances with the public in order to expose scientists and nonscientists to new, more sustainable, and more poetic narratives.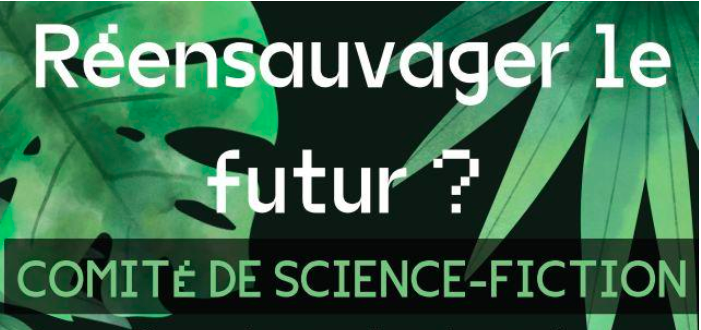 This morning of June 2022, I have an appointment at the Menagerie of the Jardin des Plantes in Paris to meet the team and participants of the Science Fiction Committee (CSF). Surrounded by animals waking up, I am welcomed by the researcher Anne-Caroline Prévot, initiator and manager of this unusual project supported by Sorbonne University's Institute for Environmental Transition. After several days of artistic and scientific residency, everyone is busy finalising their performances and works. They will present it to the public tonight at the Cité Fertile in Pantin, which is an open, shared place in the North of Paris themed around the 'sustainable city'. Some participants are rehearsing their text leaning against a pillar, others are reading pages from Miyazaki's Nausicaä to find one last inspiration, while a group is practicing improvised dance, choral singing and text reading in another room. However, in this effervescence, the supervisors, students and artists take the time to share with me what they experience here.
Bringing art and science into dialogue
The originality of the project lies - among other things - in the way art and science are brought into dialogue. Anne-Caroline Prévot, director of research at the CNRS and researcher at the Museum of Natural History, explains two of the observations that motivated the project. The first observation is that the main paths and ways of thinking suggested by scientific rationality 'do not allow us today to address the challenges of the environmental crisis, and to consider the sustainable development of life on Earth'. The second observation is that mainstream science fiction 'is very limited when it comes to telling a new narrative about nature and biodiversity'. Science fiction, the literature format that gives us glimpses of possible futures, struggles to engage with today's ecological issues: 'It makes sense that artists don't know the extent and complexity of these problems', says Anne-Caroline.
Opening up imagination, thinking outside the box
One of the steps to take in order to open up imagination is to engage in experiments, without knowing what will come out of them. While working on their imagined futures, students are not constrained by criteria of plausibility or desirability. The goal is not to identify futures that are likely to occur, but to open the mind and body to unsuspected possibilities, to be ready to be surprised. Imagination is key: 'Working with art and imagination is essential, we have to move beyond the predictive aspect of anticipating the future', says Anne-Caroline. She adds: 'When we imagine possible futures beyond the scientific framework, we have liberty to invent weird worlds. The idea was to create an environment conducive to experimentation.' Here, weird is not a bad word. According to the Cambridge Dictionary, weird means: 'very strange and unusual, unexpected'. It appears to be the only way to propose new civilizational paths for the future.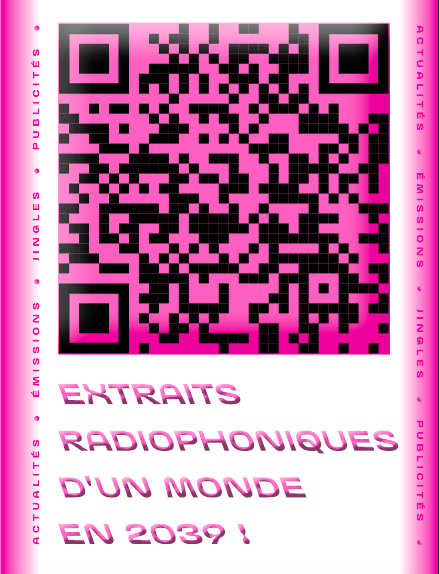 Exploring paths for the future through storytelling
The relationship between science and fiction goes beyond artistic inspiration. The CSF highlights a lesser-known aspect of science: the importance of narrative. On the one hand, science formulates narratives: it makes us aware of our environment, and tells us something of our world. On the other hand, science opens up new perspectives and, by expanding our knowledge, brings to light the extent of what we do not know. In doing so, they create spaces of mystery that leave room for the imagination. The author Wilfried N'Sondé, who writes novels based on scientific discoveries, said it with a touch of irony during a round table: 'Science is convenient for fiction because scientists know very little, it's an open door to the story!'. Based on one scientific fact, a diversity of narratives can coexist, thus creating different visions of the world.
Addressing the environmental transition: the problem of impact
By promoting environmental change, the Science-Fiction Committee - supported by the Institute for Environmental Transition - reminds us of the eminently political nature of science. However, there is one question that practitioners struggle to answer, and that is the question of impact, i.e. the effect produced by their project. Nowadays, impact is a key criterion for judging the value of a project: it must have a quantifiable impact, it must produce something that can be seen as a return on investment. And above all, it must be able to prove it. Has the content produced by the SFC really inspired new ecological paths for scientists and nonscientists? Quantifying and measuring this kind of effect is close to impossible. How can we be sure of impact when we are trying to do things as complex and ambitious as 'creating dialogue', 'integrating new audiences' and 'implementing new development trajectories'?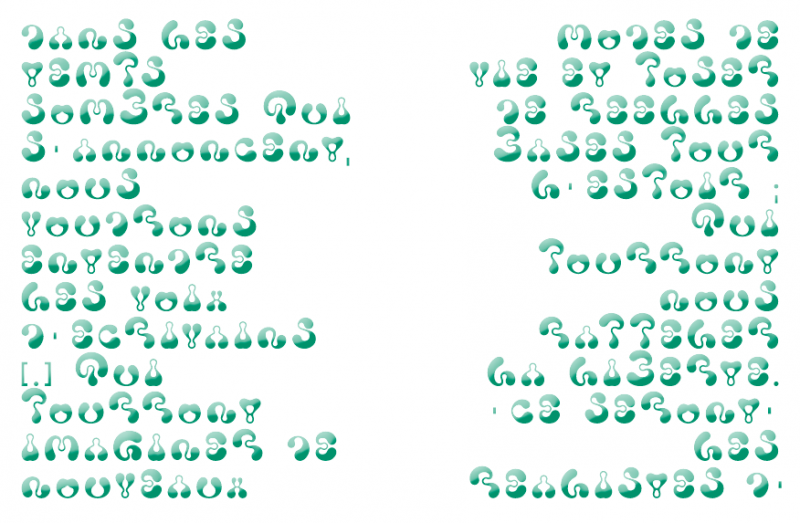 Working with artists
The CSF is a space for artistic experimentation: 'Every year, we invent new formats with the artists,' Anne-Caroline tells me with enthusiasm. Laurent Kloetzer, sci-fi author and facilitator at the CSF, confirms that he can experiment with different tools and methods: 'It's very interesting for me to think about specific tools adapted to the audience and the situation'. As a founding member of the Zanzibar collective, it is all the more precious for him to have such spaces where he can create and test Protokools, which are writing exercises to imagine the future together. The important thing is to be able to work together in mutual respect. Or as Anne-Caroline, the head of the CSF, puts it: 'The main thing with artists is to leave them alone: to each their occupation'.
The role of the group
Enthusiasm is clearly what brings people together here. To participate, students answered a call for applications. They were chosen for the diversity of their profiles: mixing disciplines, ages, genders, levels of training, etc. 'The purpose of the CSF is to cross disciplines, to mix, to blend, to mingle: today, decompartmentalization is a huge issue, in all aspects. This project is a positive outlier', says Anne Berchon, facilitator of forum theatre at the CSF and initiator of the CoTéAct collective.
At a time of rising anxiety regarding the environmental crisis, fuelled by stories of collapse and war, a space of trust and experimentation such as the CSF is precious. Félix, a participant and doctoral student, has 'regained faith in human beings', i.e. in our capacity to invent and face together the challenges that will come. He concludes: 'Whatever happens - and it will be terrible - now I believe that we can still find joy and sharing'.